Increase productivity, boost profits and create new opportunities for your customers – it's all possible with Arnold Packaging's line-up of robots. The world's most advanced robots can be suited to serve a wide range of tasks from palletizing and sorting, to spot-welding and laser cutting. They can eliminate tedious and potentially hazardous tasks from your workforce, while increasing output to better serve your customers.
Learn more about our line-up of robots below:
For more information, visit:
---
Scara
SCARA robots are primarily used for assembly applications. The compliant arm, which is cylindrical in design, is comprised of two parallel joints that provide it with compliance in one selected plane. These robots are used for pick-and-place work, application of sealant, assembly operations and handling of machine tools.
---
Autonomous Robots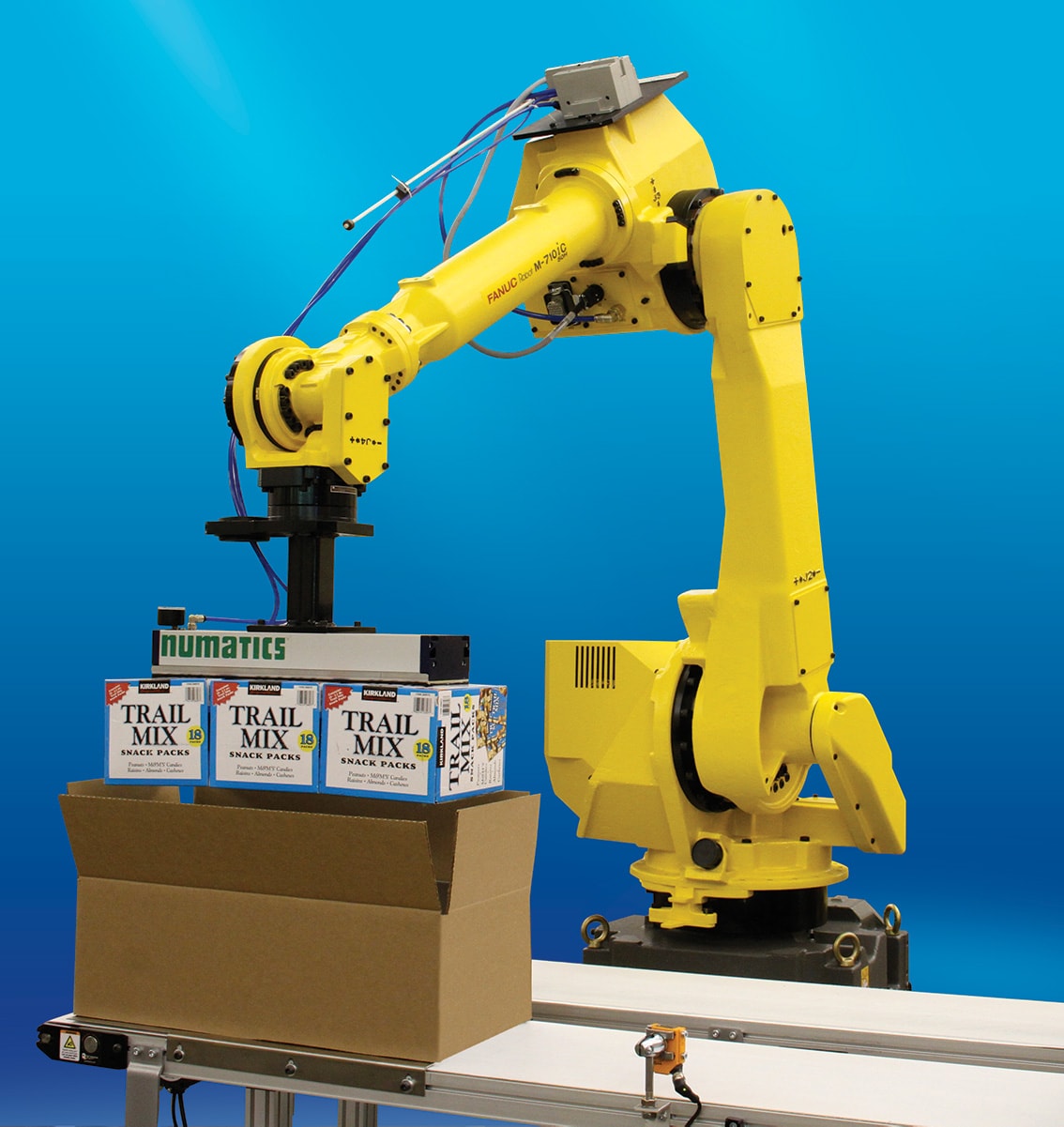 Robotic arms, or articulated robots, are some of the most common robots used in manufacturing today. They are essential to assembly operations that require heavy lifting or dangerous movements. They feature rotary joints that can range from a simple two-joint structure to a complicated structure with 10 or more joints. Such robots are primarily used for assembly operations, die-casting, fettling machines, gas and arc welding, and applying paint.
---
Delta Robots
Delta robots are built from jointed parallelograms connected to a common base. The parallelograms move a single end of armo tooling in a dome-shaped environment. They are used primarily in the food, pharmacuetical, and electronic industries. The robot itself is capable of precise movement, making it ideal for pick-and-place operations.
---
Collaborative Robots
A collaborative robot, also known as a cobot, is a robot that is capable of learning multiple tasks so that it can assist human beings. A collaborative robot is intended to augment the human worker's capabilities, not take the place of a human worker.